Car engines can be arranged in a plethora of different patterns and forms. There are two main types of fuel that go into an engine: traditional gasoline and diesel. The only difference between these two fuel types is that diesel creates power using compression to ignite the air/fuel mixture inside of the engine instead of a spark, so diesel is naturally less flammable.
While most engines use cylinders that move up and down, the rotary engine creates power by using a rounded triangular cylinder that rotates around a crankshaft, using excess space to perform intake, compression, combustion, and exhaust. On one side of the chamber, there is the intake and exhaust holes, while on the other side of the chamber, there is the spark plug or plugs that ignite the air/full mixture to create power.
A rotary engine
Most engines use regular pistons that move up and down to create power in four strokes: intake, compression, combustion, and exhaust. These pistons can be arranged in several ways. There are two basic categories of classic engine layouts: the inline and the V. An inline engine has cylinders that go in one line (inline) one after the other. Inline engines often don't go past six cylinders as the lateral space needed to hold the engine surpassing that number would be too great. Racing engines have utilized inline ten or inline eight engines in the past, though. A V engine has cylinders arranged in a V shape to save lateral space in the engine bay. There are the same number of pistons on each side that usually offset the pistons on the other side. Think of it as folding your hands together with your fingers intertwined. Another variation of a V engine is a flat or boxer engine that has the pistons at a 180-degree angle to the pistons on the other side. The term boxer is used because the cylinders appear as though they are boxing with each other. These engines are mostly utilized by Porsche, with their flat sixes in the 911, and Subaru, with their flat fours or four-bangers in most of their cars as well as some flat sixes used in a few of their vehicles.
A V6 engine
An inline 6 engine
A combination of the inline engine and V engine was created by Volkswagen around the early 90s called the VR6, and its big brother, the W12. The VR6 is basically a tight V6 with a very acute angle separating either side. The W12 uses two VR6's and puts them onto one crankshaft. Although this is very complicated, it saves a lot of space compared to a traditional V12. Since theW12 is a combination of basically two v6's it is called a W because of its shape. The VR6 is traditionally found in VW Golf R, while it was also put in the VW Passat, and VW Corrado. The W12 is found in the Bently Continental GT, VW Pheaton(discontinued), the Bently Bentayga, the Audi A8, and the VW Tuareg.
A VR6 engine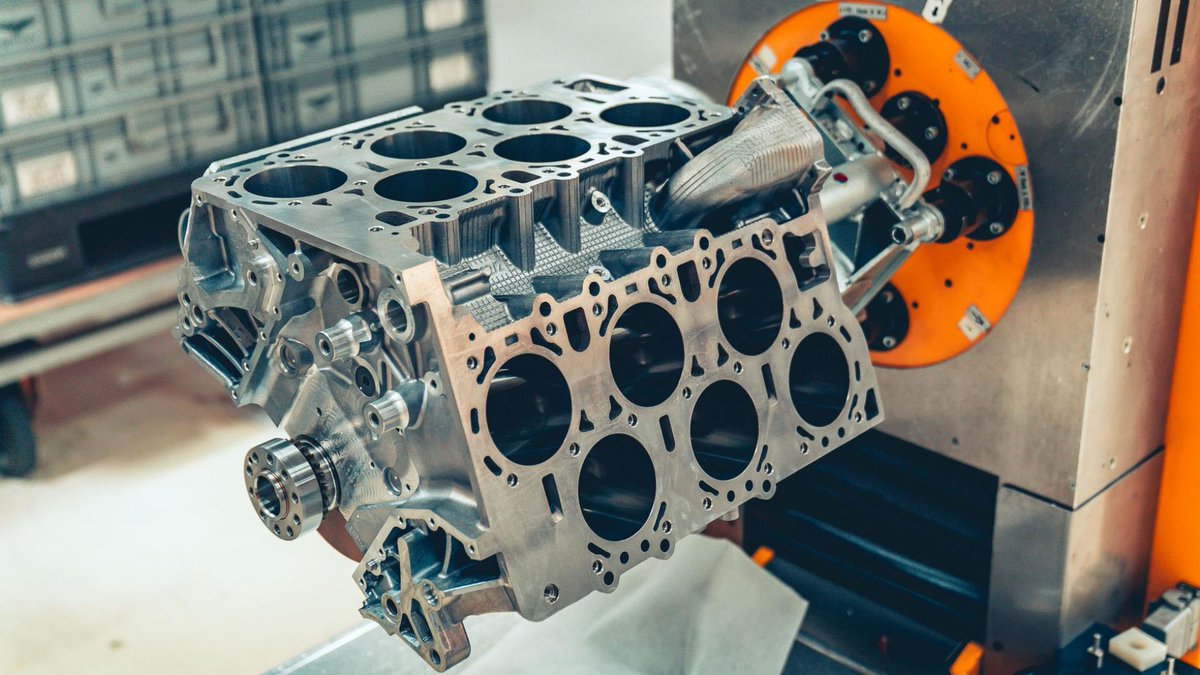 A W12 engine
Engines are complicated, as seen in this explanation of how they are arranged, but it is not hard to understand them once you've researched them for a little bit. I find combustion engines fascinating, and while they are almost perfected now with the arrival of the electric car, they will most certainly live on for much longer.