Electric vehicles (EV's) have become extremely popular among new car buyers as they create zero-emissions and are better for the environment. They offer immediate torque and supercar zero to sixty times as they don't need combustion to take time to generate energy for them; the battery has all of the energy stored in them already for the driver to immediately use.
The inner-workings of a Tesla
Although most people think that the technology is new, electric vehicles were some of the first modes of automobile transportation in the 1800s. The interest in them came and went throughout the 1900s, but around the turn of the century, people started to realize the global impact of combustion. Companies began creating small electric cars for the city that were almost like golf carts, and later in ver to 1996 General Motors unveiled the EV1, a practical and fully electric vehicle that had around 140 miles of range. This car was an exciting step towards the evolution of electric vehicles, but GM decided to crush almost all of the EV1s as GM deemed them an unreliable source of profit. This action left many buyers and lessees upset, confused, and angry.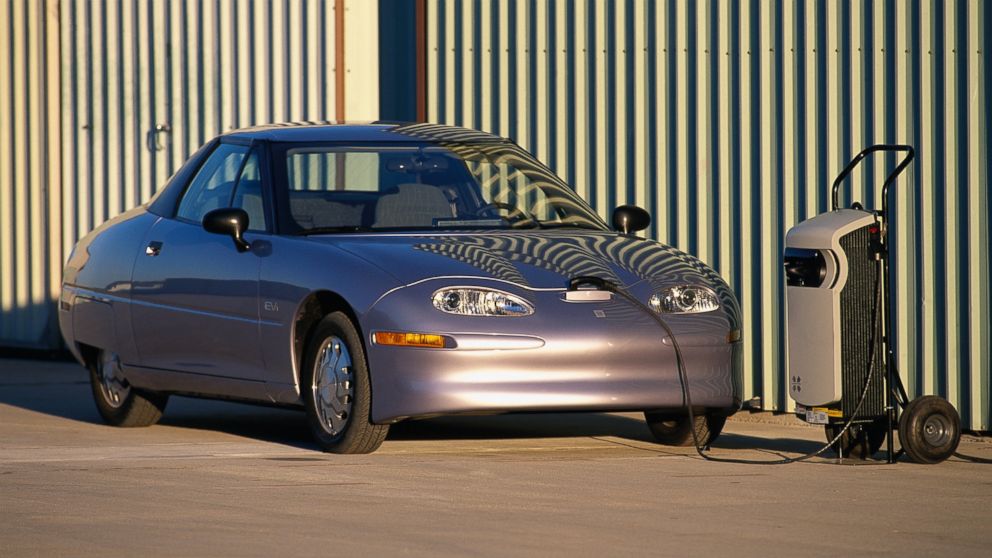 The GM EV1
Although the EV1 was a failed attempt at the electric vehicle market, the Toyota Prius, although not fully electric, was the first significant step towards making electric vehicles mainstream. Later, in the mid-2000s, Elon Musk invested in Tesla, the brand that started it all. Today, when most people think of an electric vehicle, they think of Tesla. Their first car, the Roadster, was a sporty roadster, as the name implies, that boasted a punchy zero to sixty time of 3.7 seconds to 3.9 seconds depending on the trim. This sportiness sparked interest because it helped people realize that electric cars wouldn't just be some sluggish eco-friendly vehicle like the Toyota Prius; it had the potential to be the type of car that a person could go and have fun with.
The 2008 Tesla Roadster
This leap into the EV market by Tesla encouraged other automakers to also reach into the market. Today, there are a total of 25 fully electric car models available in the US, and Audi plans to introduce 30 more fully electric vehicles into the market by 2025. Ford revealed that the 2020 Ford Escape will have two hybrid versions, and Tesla recently announced its new Tesla Roadster that should come with a mind-churning zero to sixty time of 1.9 seconds. Volkswagen plans to re-release the minibus as an EV as well. The future should be full of new and exciting electric cars like these, and hopefully, all automobiles will produce zero-emissions and whistle along at blistering speeds.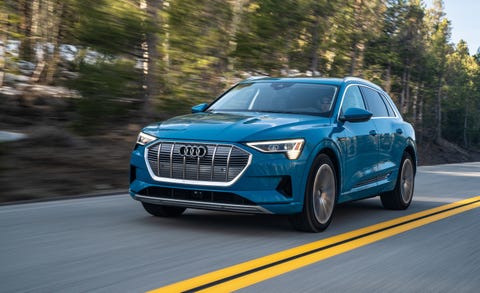 The Audi E-Tron
The VW EV Bus
The new sharp-looking
2020 Tesla Roadster