Dream garages are, in most cases, unique to the person that dreams of them or owns them. I love retro cars from the 90s and early 2000s that are not too old to have no technology at all, but they have enough to keep the driver and passengers safe and entertained. This era of vehicles is, in a way, the last group of cars to be genuinely analog and mechanical with a hint of modern technology and styling, which is the thing I love most about these vehicles on the list. They all have some uniqueness about them that they look stunning.
Mercedes Benz SL (1989-2002) (preferably newer)
This car has a mix of sportiness and elegance that encompasses the boxy styling of Mercedes in the late 90s. From what I have researched, this car has excellent quality on the interior with sumptuous leather and high-quality wood accents. During this era, the Mercedes SL was the flagship of the automaker's lineup, so they included multiple variants of 12 cylinder, eight-cylinder, and six-cylinder engines. If I were to own an SL of this era, I would have to get the AMG 12 cylinder engine option since it is a part of my dream garage.
BMW E46 M3 (2000-2006)
This car is the performance coupe variant of the vehicle that I drive, the BMW 3 Series. Since I understand the quality and driving dynamics of the base vehicle, I would love to own the E46
(E46 is the term to describe a specific designation of the car's generational platform, as this generation spans from 1999-2006)
BMW M3. However, it does not even compete with any modern variation of the BMW M4 (changed name, same car). This car's styling is almost timeless on the outside, and if I asked someone what year this car was from, they would probably say something like five years younger than it is.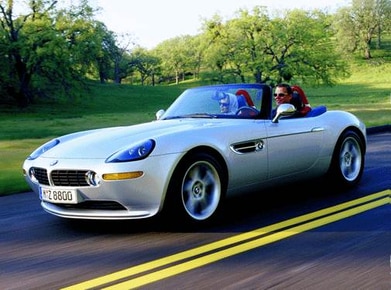 BMW Z8 (2000-2003)
This car is a genuinely timeless roadster design that was based on the BMW 507 from the 50s. The rear headlights look like they should've been designed in the present day because of how thin and modern they look. The interior is low on technology, which makes the car not grow old with ever-antiquating screens and operating systems of today. Although this vehicle is not as sporty and fine-tuned as a Mazda Miata or a BMW Z4 or Z3, it's meant to be a highway cruiser with a throaty 5.0 Liter V8 under the hood.
Lamborghini Murcielago LP640 Manual (2010)
This Car is very scarce in the US as only 26 manual Lamborghini Murcielago LP640s are in the US today. It was one of the last analog-style Lambos before the Hurucan and Aventador were released with their digital dashboards and fancy traction control systems with tons of different drive modes and features. This car had a steering wheel and six manual gears with minimal traction and stability control systems so that the driver could be one with the vehicle. The other reason I would love to have this car would be that it is a stunning car.
MK 4 Toyota Supra
This car famously starred in the first Fast and Furious as driven by the main character Bryan O'Conner (Paul Walker). It's a stunning car, and it has a fantastic engine that is fast even when it isn't tuned up. Like many cars on this list, it has an extreme enthusiast fan base and non-enthusiast fan base because of its appearance in the Fast and Furious movie.
R34 Nissan GTR
This car was driven by Bryan O'Conner again in the 2 Fast 2 Furious. It has a fantastic engine and very unique styling. It would just be a very cool car to have because of its enthusiast following.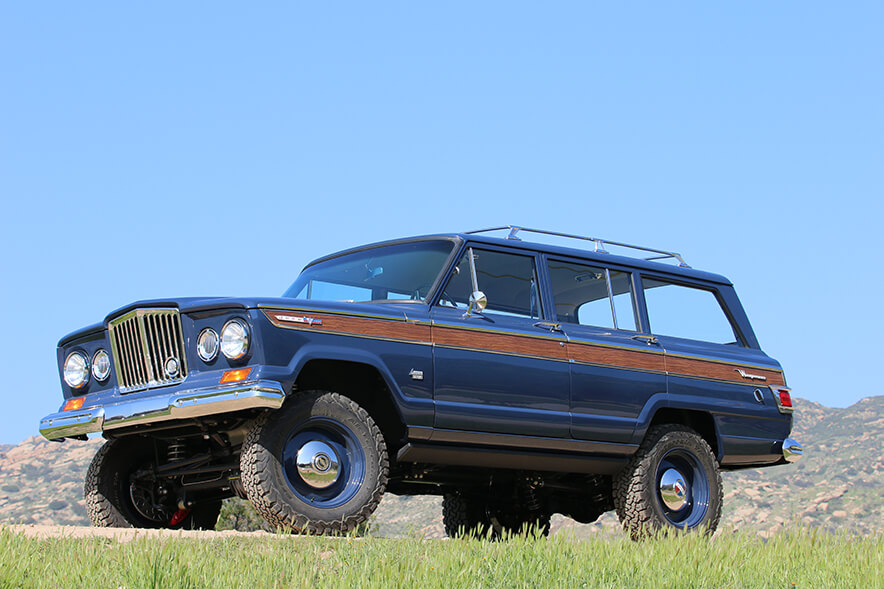 Resto-modified Jeep Grand Wagoneer / Jeep Cherokee (90's) / Toyota Land Cruiser (90's to early 2k)
A company called ICON restores old truck-based SUVs and adds specific features to the cars based on what the customer wants. Any of these cars would be a great addition to the garage in a restored and modified condition.
993 Porsche 911 RS or Turbo
In my second post, I dove into the specifics of my grandma's 1995 Porsche 911 Carrera. The Turbo badge gives the car a turbocharger, increasing the acceleration. The RS nameplate give is a turbocharger and also removes many of the interior items for weight loss purposes. It's a unique car, as it is one of the only cars ever to have the engine in the rear rather than the middle or front.
Aston Martin DB9
All Aston Martins are gorgeous cars that have certain lines that make it that way. The curves of the Aston Martins of the last 30 years have evolved into a stunning design language that is loved by most car enthusiasts and James Bond film lovers. The Aston Martin DB9 is one of the most stunning Aston Martins ever.