Many aftermarket accessories could make a person's car to feel more modern, quick, or stylish. You can install LED strips for interior lighting, aftermarket performance mods like turbochargers and tunes that could make a car feel as fast as any modern comparably sized vehicle,

and a double din radio with Bluetooth, a screen, and even Apple CarPlay.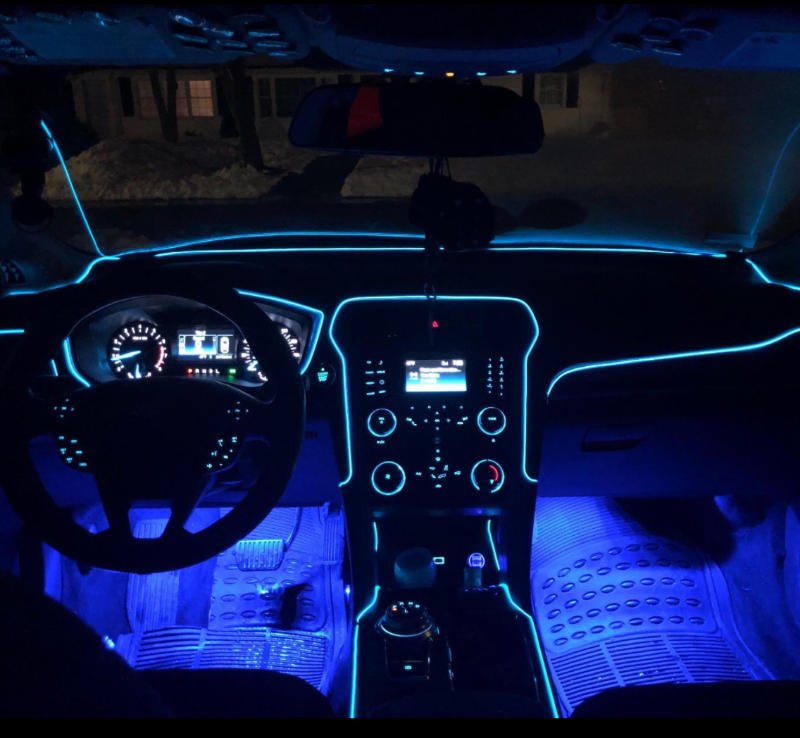 Aftermarket LED lights
Recently I have been looking into a new aftermarket head unit (radio) for my 2004 3 Series BMW. I have found that there is a lot of aftermarket support from the E46 BMW community. There are OEM manufacturer style head units that look like they should have come with the car in the first place. They offer navigation, Bluetooth, and even Apple CarPlay on most of the screen models. Some even offer modules that link the steering wheel controls to the radio itself so you can keep your eyes on the road and not worry about skipping the song via the screen itself. You could also hook up a reversing camera if your vehicle doesn't already have one installed.
Old vs. new radio in a BMW E46
Aftermarket performance upgrades are difficult to do by yourself, but if you get the right people to do it for you, you can get a nice power boost while keeping the drivability of the car in-tact. Some things should be done before making serious upgrades to a vehicle, such as a new air filter, intercooler, and basic maintenance to protect your engine from going bad. If you want to get the most out of your new tune, tires are the best upgrade so that your vehicle can put down the power most efficiently without losing traction.
Heavily modified E46 BMW
Instead of shedding thousands of dollars on a new car, aftermarket accessories can make your existing car feel more comparable to brand-new vehicles. Most of these modifications can be done alone, but if the work is too complicated, many shops perform these aftermarket upgrades so you could save some time and effort for a cleaner job.