Although I love my car, it is falling apart cosmetically. The headliner is sagging, there's ripped leather, stains on the door panels, carpet stains, and many dents and scratches outside, and the speakers sound blown. From a distance, of course, this car does look fantastic. I'd just like to cover the bits and pieces left behind, apart from maintaining the vehicle mechanically.
There are many directions I could go with restoring my car. I could do some DIY repairs, and the others set aside for a shop to do, I could do all of the repairs myself, or I could let someone or a different specialist shop deal with the repairs. To do all of these myself would be risky and quite daunting, to say the least, as I've never done something like this in my life, but doing it all myself would be a great self-achievement. For the bodywork, I would have to teach myself how to do many things, and as a beginner, I would be bound to make mistakes. The speaker repair and headliner repair aren't as scary, though. I've found a reasonably priced set of speakers that don't require a new amplifier, and no soldering is required. I've researched that I could take the headliner out of the car and send it to an upholstery shop, but I also could do it myself with the help of some Youtube videos, as they are plentiful.
There are many aftermarket modifications I would also like to do once I get enough money saved up and get the basic cosmetics right. I've found an aftermarket supercharger for around $4500, which isn't too bad for a supercharger, but It's a lot of money in general. This would make the power output go up from 184 horsepower and 175 lb. ft. of torque, to 283 horsepower and 231 lb. ft. of torque, which is quite a nice bump in power without going too crazy. I'd also like to refurbish the rims or get a set of new ones (either some BBS's or a 20 spoke BMW rim from that era) that would fit the look of the car in the end. Dropping the car a couple of inches would match the new or refurbished rims since I want it to look a little mean. I'd like to tint the windows a little bit, give it a wrap or a new paint job, and put a roof rack on it. I've found many people online who have this kind of look on their E46's, and mimicking this type of build would make the car be a clean, daily driver, and sleeper (something that doesn't look fast but is fast). If I do anything, I'll try to do it right and try not to cheap out on parts or a lousy shop.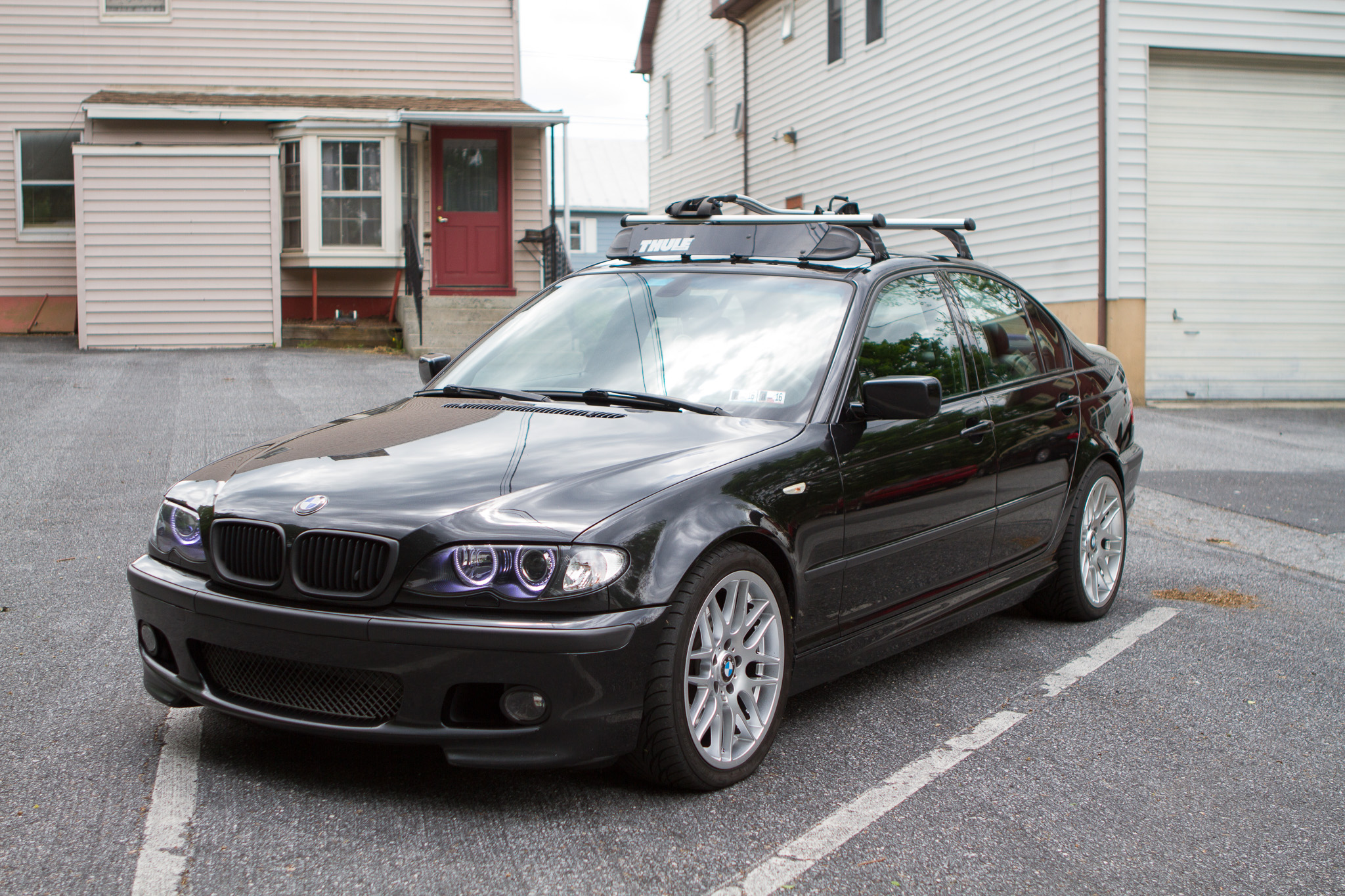 This is exactly what I have in mind.

Restoring a car takes a lot of work, but in the end, when it comes together, I know I'll be happy with it. As my first car, I know that this would set a precedent to treat all my future vehicles.