The used car market is very interesting as it changes so often and so much with new cars coming out every year. Subsequently, this makes the car's predecessor less valuable or equally valuable depending on its new features. Cars naturally depreciate with time, as does everything with value, except for high performance, rare, or enthusiast cars.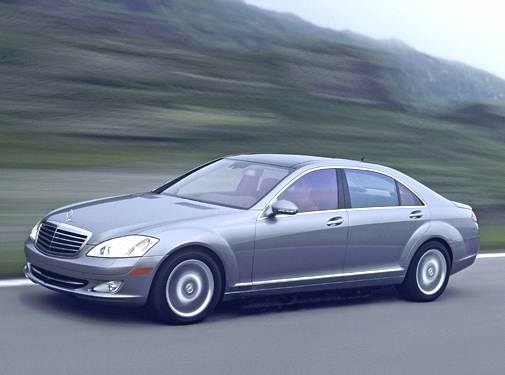 Some obvious factors contribute to depreciation, such as cosmetic and mechanical conditions, but other factors come into play as well. A 2007 Mercedes-Benz S Class, which had an original average MSRP anywhere from eighty thousand dollars to over a hundred eighty thousand dollars, is now worth around ten to thirty thousand depending on the mileage and condition, but why is this? Cars like the S Class were packed full of cutting edge technology for its time period, and often cutting edge technology that made the car worth so much in the beginning breaks or falls apart after a certain amount of miles or years. Hence, the car's demand goes down. Often repairing these parts costs more than the car is worth, and therefore, the car is trashed or just put up for sale again. Cars produced in vast numbers are also cheap because there is an oversupply compared to the car's demand in the used market. Take a Toyota Corrola, for instance. They're some of the most reliable cars you can buy, so many are still on the road today, but demand for them is lower than their supply. Therefore they run anywhere from three to seven thousand dollars.
Appreciation is very rare, only really occurring in high performance, low production, or enthusiast cars. Enthusiast cars are cars that grab the attention of a specific group of people, increasing the demand for the car at that time. For example, some cars from the late 90s or early 2000s, like the mkIV Toyota Supra (The Fast and the Furious), were the idols for some younger people that can now afford them. Therefore prices have skyrocketed compared to a decade ago. Another example is the E39 BMW M5 (98'-03'), which, nowadays, can run for exorbitant sums above seventy thousand dollars. Major crises can cause an appreciation of the entire used market, such as today's COVID-19 pandemic have caused buyers to turn away from the new car market and towards the used car market. Especially during the beginning of the pandemic and the stock market crash, prices were driven up in the used market slightly higher than average. High-performance cars, such as Lamborghini's, Ferrari's, Pagani's, etc., can appreciate or hold value because of their rarity. Special edition versions of these high-performance cars like the Lamborghini Aventador SVJ or the Bugatti Veyron Supersport tend to appreciate for their rarity and increased performance figures.
The used car market is complicated but fairly easy to understand. I often check websites like AutoTrader or Facebook Marketplace to see where the price of certain car models is at, and I have noticed differences in trends with price decreases and increases. I'll probably continue to this my whole life just for fun and maybe even buy one of those wildly appreciated cars that I've dreamt about one day.